Mulberry Childcare Supporting Barnardos
Please donate to help a child like Sarah…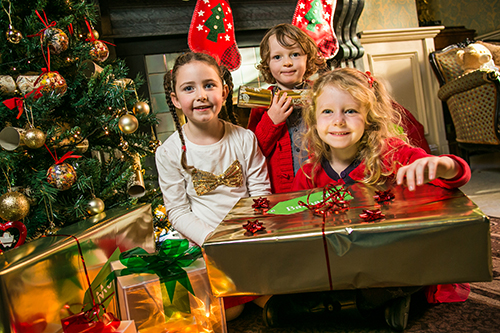 A Child like Sarah…
Sarah is only six years old, but she has already given up on Christmas
For many, Christmas is a special time but for most of the children and families Barnardos works with, it's just another day. These children and their parents face extreme hardship every day – and we see first-hand the extra burden they come under at Christmas time. These families are affected by poverty in Ireland – poverty which isn't always immediately visible, but is very much a reality for families pushed to the edge.
Fiona and her six-year-old daughter, Sarah, have just started coming to Barnardos and are well aware of this reality. Little Sarah is so conscious of this burden she didn't even want to write a Santa letter this year.
Sarah is a great kid. She's clever, kind, and trusting. But all people see are her too tight shoes and her too small coat. They hear her tummy rumbling. They notice her shivering. And they think Fiona has failed, that she isn't a good mother. They don't see how hard she works every day to get herself and Sarah out of poverty.
Not long after coming to Barnardos, Fiona shared their story:
"I know lots of parents have to say no to their children every day, but I have to say no to everything. Winter is the most difficult time of the year. It gets dark early and the house is freezing. Sarah goes to bed cold. She can't play or do homework in the dark. But the reality is I have to choose the electricity bill, the heating and groceries. I don't want Sarah going to bed hungry. Every Christmas I have to say no to the presents she wants to pay the rent. This year Sarah hasn't written a Santa letter – my heart is broken, I feel like she's given up. My six-year-old daughter has given up."
There is no question of the love that Fiona has for Sarah, but love alone is not enough to keep Sarah warm, fed and happy – not just at Christmas, but into 2016 and beyond.
Help Barnardos ensure that Sarah and as many other children as possible have the magical Christmas they deserve by donating a gift to our Christmas Toy Appeal.
Thank you for making a child's Christmas this year.
Barnardos Christmas Toy Appeal Info.
We ask that all gifts for the Barnardos Toy Appeal are new, unwrapped and worth approximately €10.
You can drop gifts off at Mulberry Childcare by Tuesday 15th December and they will be delivered to Barnardos in time for Christmas.