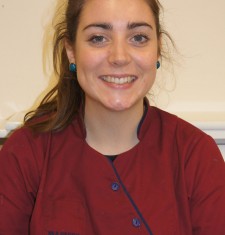 Ruth Kelly
Ruth Kelly
Baby Room
Hi, I'm Ruth and I work in the Baby Room where I aim to create an environment which is safe, warm and stimulating for the babies in our care. I am the oldest of three children and we live in New Inn which is very different to New York which I just returned from!
I completed an Honours Degree in Childhood Care & Education in the University of Limerick which provided excellent training in Children's Health, Development & Psychology.
I love keeping active and I play Camogie with Sarsfields, have a keen interest in Art and I enjoy baking and trying out new recipes.
My Degree Dissertation
'What is the role of imitation, as a learning tool through ABA therapy in supporting a child's speech & language development'